WHAT ARE WE ?
Located in the heart of the french riviera, "Nissa la bella" attracts more and more worldwide visitors.
Those visitors appreciate its marvellous climate, international events and the authentic "Nissart" of Nice.
As accommodation and duration of visitors stays have totally changed these last few years, owners have had to adapt on demand.
NICE GROOM helps owners to manage their rentals.
MANAGEMENT TEAM
Being established in the "Old Nice" for over twenty years, we have acquired a solide ground experience and developped a network of eclectic knowledge (tourism, institutions, shopkeepers, tradesmen, local figures etc...)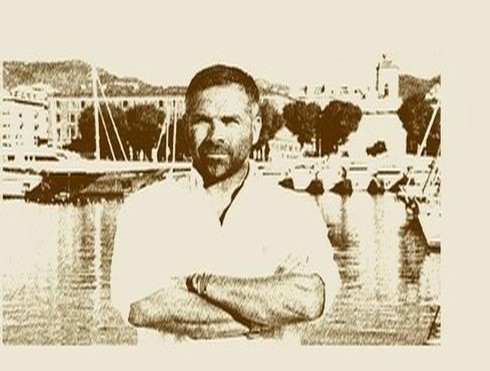 Manu FOURNET FAYARD :

Harbour born, MANU navigates over the mont Boron, the old Nice and the harbour neibourhood since 30 years.
This father of one was a restaurant manager for many years including his own business.
Well know in "Nicoise" life in many domains, amateur of good food and authentic places, he knows the expectations of the Cote d'Azur visitors.
Demanding and reactive, he'll welcome the visitors warmly and forecall the needs of owners wishing to optimize their short term rentals.
Doumé CASANOVA :

Corsica native, DOUME threw anchor in NICE about 20 years ago. The "Vieux Nice" adopted him and his restaurant "La Banane" wich he managed before selling it to travel.
A travel lover (South America, Asia etc...), he realised very soon that hospitality and local counselling were very much appreciated when stepping on new ground.
DOUME will excell in providing great plans, great adresses, and knowledge.
Thanks to his hardwork and rigor, he is, to the owners, the warrant of a succesful and serene rent.

CLEANING TEAM
On visitors departure, our professionnal staff will clean up your apartment with
ORGANIC
products.
This mobile team works seven days a week from morning to evening, getting your property in shape for future rentals.
-Floors are hoovered and washed
-Bathrooms ans toilets cleaned and disinfected
-The kitchen is cleaned and dusted
-Bedrooms are prepared, beds made
...
EACH PASSAGE OF NICE GROOM CLEAN TEAM IS CHECKED BY US PERSONALLY
PARTNERS
NICE GROOM
involves a network of professionnal, specialized in various trades:
- Insurance
- Builder's works
- Interior decoration and architecture
- Legal services
...
...So as to help and advise you with administration